WebServes' 18th Anniversary Reunion
Get ready for a night of celebration at WebServes' 18th Anniversary Reunion! Join us as we bring together volunteers, tech agents, board members, and clients to share their stories, network, and discuss the future of WebServes.
Date and time:
Thursday, November 9, 7:00pm – 9:30pm EST
Location:
University Settlement – Speyer Hall
184 Eldridge Street, New York, NY 10002
Tickets are complimentary. Secure your spot today!
You can join this event in-person or virtually (via Zoom). 
If joining virtually, indicate when registering and you will receive Zoom invitations in advance of the live event.
After a prolonged period of time with limited personal contact, our mission with this reunion is to create an atmosphere that will allow for a sharing of insights and perspectives in real-time and facilitate the opening and renewal of channels of communication for all of WebServes. We are hopeful that the event provides valuable insights and opportunities for collaboration and discussion of  our shared future as WebServes continues to grow and evolve within a rapidly changing landscape.
Our work at WebServes has become increasingly relevant and crucial to the well-being of the world we share. We are confident that this event will offer a deepened sense of the ongoing meaning and purpose we are committed to as a community.
7:00 PM – 7:30 PM
Arrival and Networking
Guests arrive, enjoy refreshments, and engage in casual networking. They're greeted by an inviting atmosphere with technology-themed decor that aligns with WebServes' mission.
7:30 PM – 7:45 PM
Welcome and Introduction
A warm welcome by a representative of WebServes highlights the organization's dedication to innovative approaches in community service.
7:45 PM – 8:15 PM
Impactful Stories from Diverse Perspectives
Three distinct stories are featured: A former client describes a project where they benefited from WebServes' services. A previous intern relates how their experience at WebServes impacted their career and personal growth. A current team member connects virtually to showcase their experiences and insights.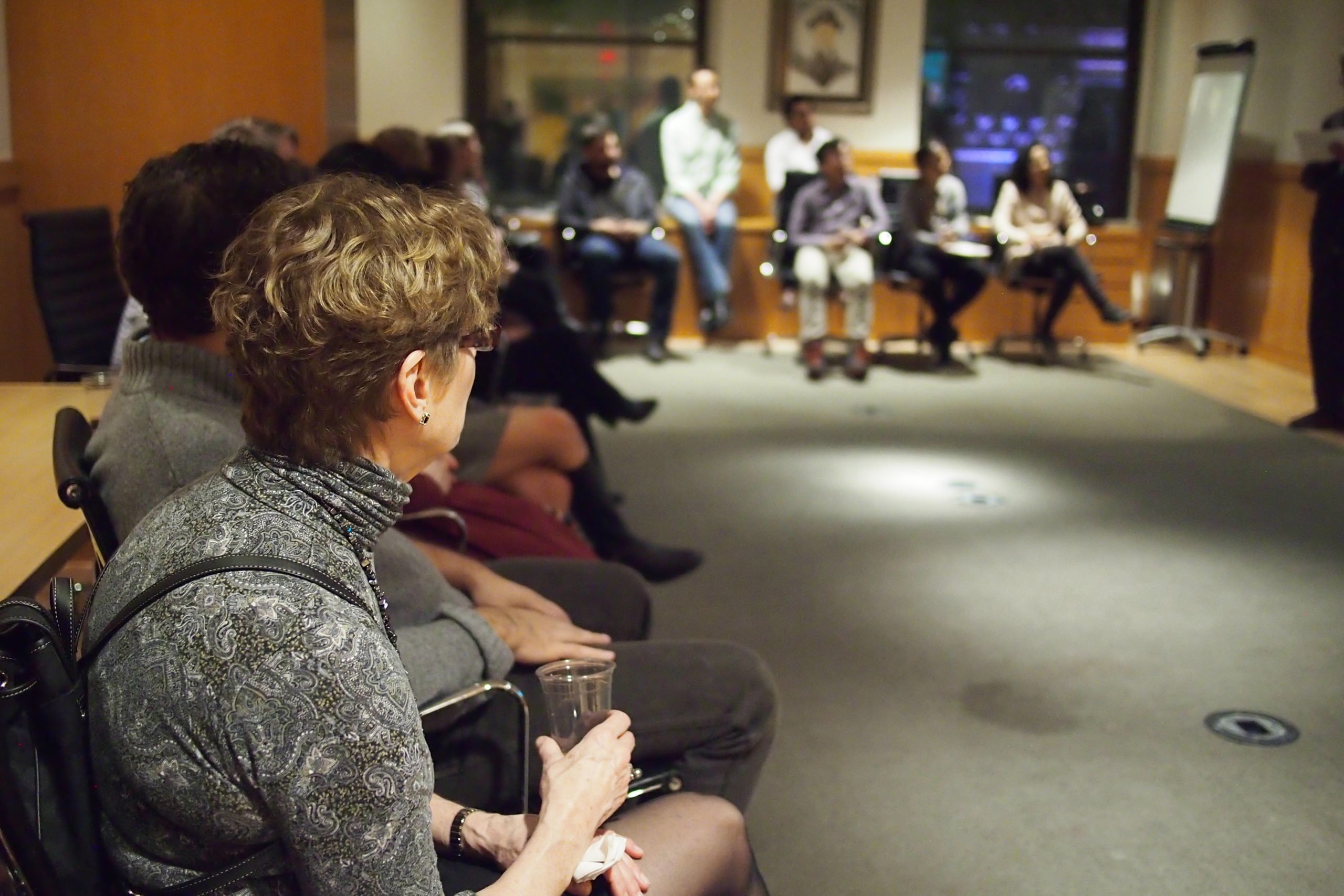 8:15 PM – 8:20 PM
Celebrating Achievements Video
A short video highlights WebServes' achievements over the past 18 years. It showcases significant milestones, projects, and community impact.
8:20 PM – 8:35 PM
Vision for the Future
A WebServes representative presents the organization's forward-looking vision, discussing how WebServes plans to continue embracing innovative strategies to serve the community effectively.
8:35 PM – 9:30 PM
Q&A and Open Mic Experience
We transition into an interactive Q&A session, allowing attendees (both in person and virtual) to share their experiences, ask questions, and engage with the stories presented. We facilitate an open mic style, where attendees can come forward to the microphone and contribute. The event concludes with a heartfelt thank you and a call to action to stay connected. Attendees continue networking and discussing the inspiring stories they've encountered in the WebServes' community.
Stay tuned for the latest updates on our reunion event this year!
Join our mailing list for further event updates and stay in touch.
We are immensely grateful for your support. Your generosity helps strengthen our community and make our reunion event a success. Donations to our organization are tax-deductible. Take actions today to be part of something special!